About Greenfield Solar
Greenfield Solar, previously known as Solar Store of Greenfield, is proud to have been in operation since 2005. For 16 years, we have provided permier expertise in the solar photovoltaic field with over 500 installations. We provide professional services for turnkey residential and commercial PV systems, including: ground, roof mounted, and tracker installations. In addition we offer battery back-up storage systems.
Feel free anytime to stop by and say hi to John, Claire, Stephanie or Sammy (resident couch dog) to see how we can help you!
Expertise
Claire and John joined the business in 2008. With more than 30 years of experience in the solar field, they have a great understanding of all things solar. Whether finances, installations, maintenance, or industry legislation they are involved.
Both are also key members in both state and local politics. John has been a selectman for Gill, MA for 12 years. Claire chairs the Gill Finance Committee and Energy Commission and is a founding member of MassSolar. Stephanie has been with Greenfield Solar since 2016. She brings a wide variety of skills including monitoring management, solar design, technical support and troubleshooting, and phenomenal customer service.
Give us a call or stop in to pick our brains and see why we are the clear choice to help with your project.
Partners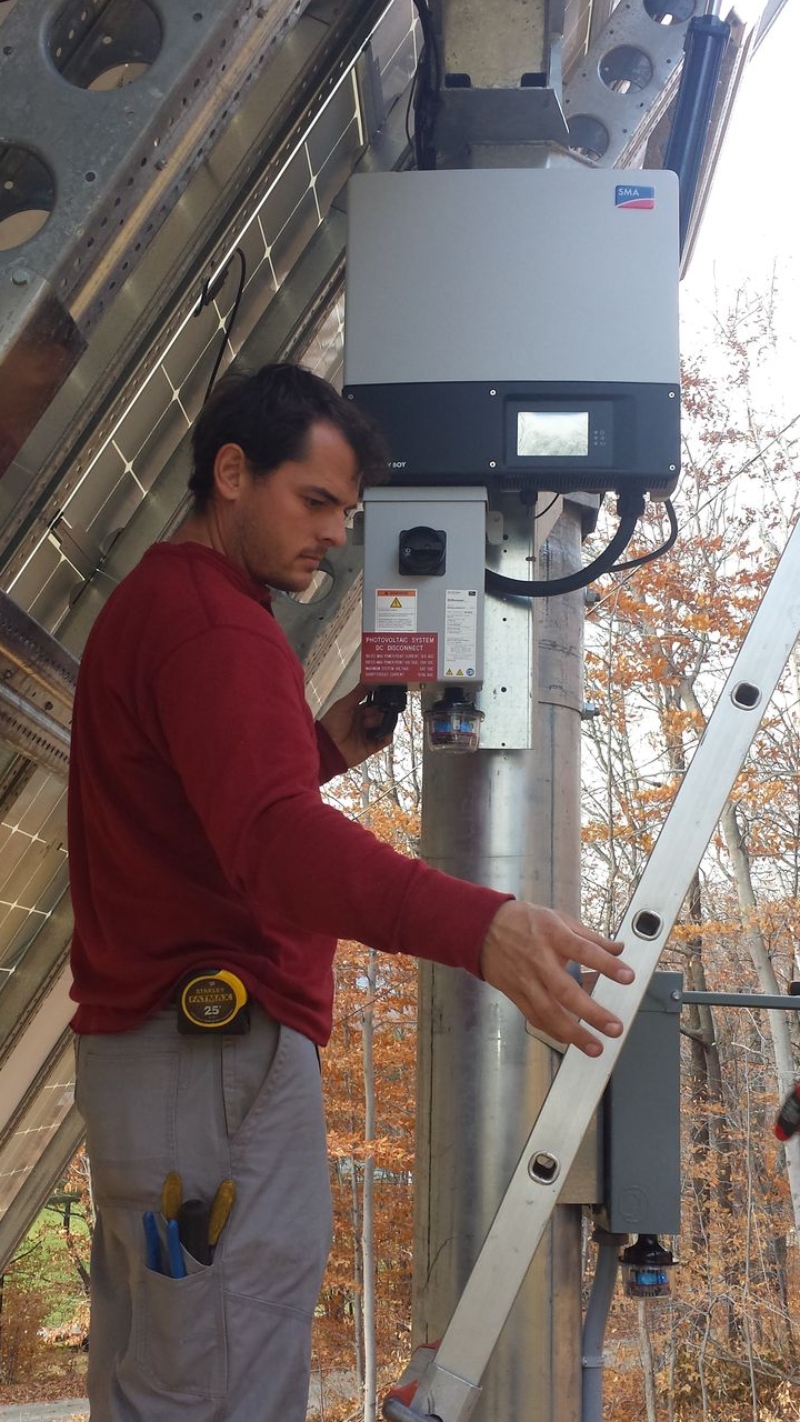 Torrico Electric, located in Sheffield Massachusetts are partners since 2007, providing electrical contracting services in New York and Massachusetts for over 40 years.
Our partnership with this family-owned businesses is instrumental to our success in delivering high quality professional installations for our customers.
In addition strong relationships with AllEarth Renewables, Panasonic Solar, REC Solar, MT Solar, SMA, SolaEdge and IronRidge enable us to provide custom designs and superior materials and warranties.
Stop by our showroom to see what we have to offer!
Some of Our Installations